Hey guys, today I am going to share my all time favorite snack; Spinach-Corn Sandwiches which I also call ''Cafeteria Sandwiches'', because these are usually served in cafeterias. This amazing snack is very delicious as well as easy to make. It is a healthy snack and kids are going to love this. Here, I am using rye bread. But you can use any type of bread like white, whole wheat or any other kind, whichever is your favourite. So, let's start making this super yummy and healthy breakfast…..
Tangy Ingredients
Bread slices
1 cup chopped spinach
1/2 cup sweet corn
Sliced processed cheese
1 tablespoon white flour
1/2 cup milk
2 tablespoons vegetable oil
1/2 tablespoon salt
1/2 teaspoon black pepper
1 tablespoon butter
Cooking steps
How to make the creamy stuffing
First of all, choose finely chopped spinach.
Then, heat 1 tablespoon of oil and sauté the chopped spinach for a minute on medium heat. Put it into a bowl and let it rest for a while.
Now it's time to make a creamy white sauce. Put 1 tablespoon of oil in a heated pan.
Add 1 teaspoon of white flour and heat it on medium.
Sauté it for a minute and stir it continuously with a spatula.
Now add 1/2 cup milk and keep stirring to avoid making lumps.
After 1 or 2 minutes, you will get a creamy white sauce.
Then add salt as well as black pepper and mix it well with a spatula.
Now add the sautéed spinach and corn. Here, I am using frozen corn kernels. If you use raw kernels then you should boil them first.
Our creamy stuffing is ready. Set it aside for a while.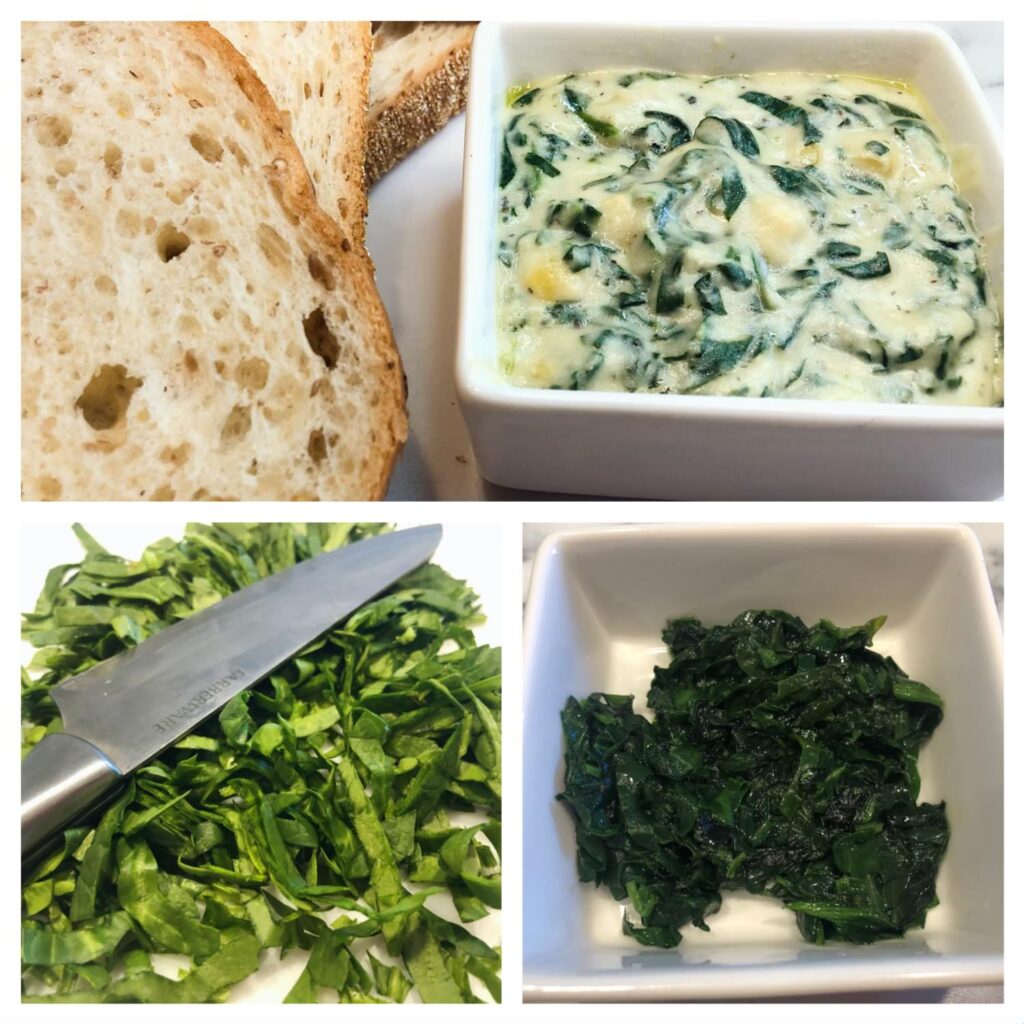 ---
How to make sandwiches
Take 1 slice of bread and spread the creamy spinach corn on it.
Then put one slice of processed cheese over it. Here, I am using cheddar cheese but you can use any processed cheese like mozzarella etc.
Now, place another slice of bread on top of it.
Apply some butter on top with a butter knife.
Place it in a preheated grill and wait until it turns golden brown.
Wow! Take it out, cut it in half and serve it hot with a tangy sauce of your choice.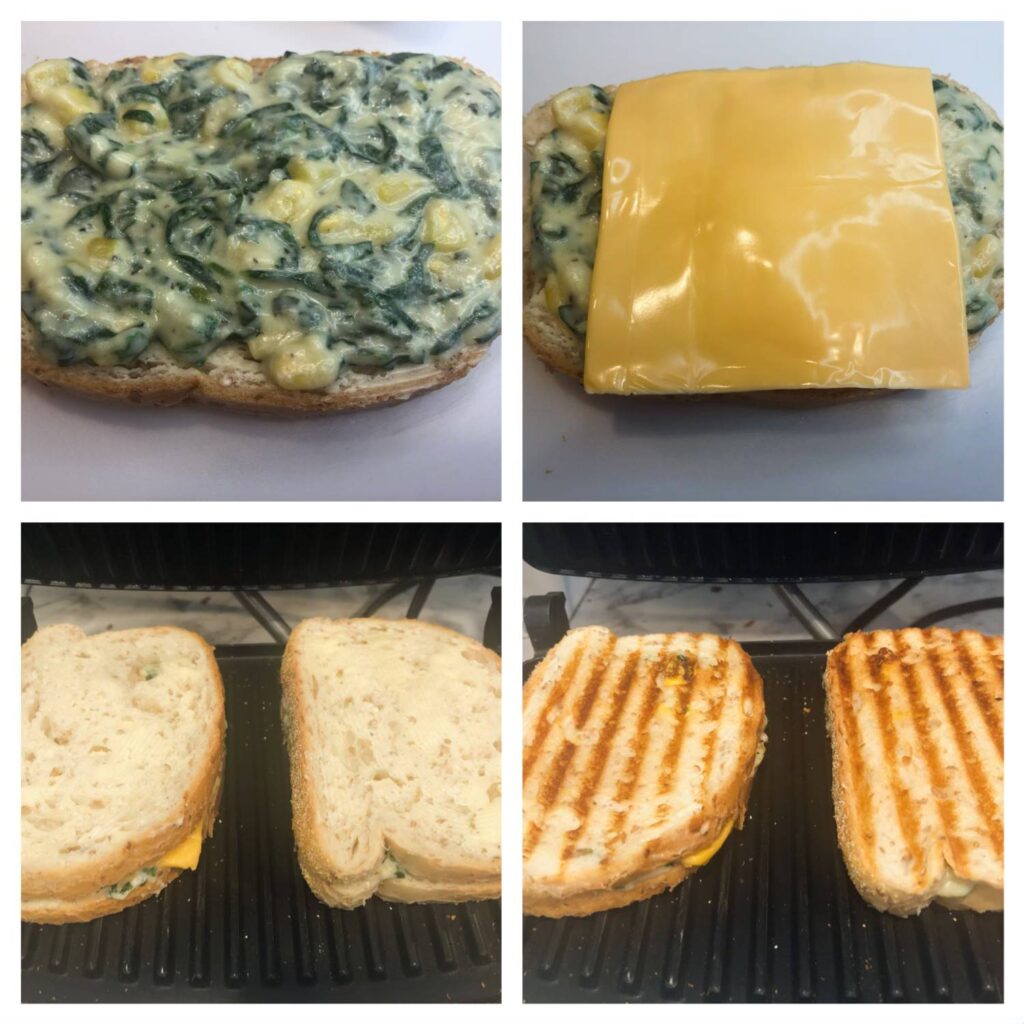 Tangy suggestions
If you don't want to use white flour in this recipe then you can replace it with whole wheat flour and make it even healthier.