Today's recipe is very important because everybody's curious about how to make a restaurant style dal makhani. There is a big difference in restaurant style and regular dal makhni. But no problem guys because I have the solution. Today I am going to make a restaurant style dal makhni. But here is the question, why is the taste different in restaurants? The main reason behind that is they cook very slowly and the real taste of it comes out. I have categorized my recipe into different stages and there are some tips. I will also show the pictures of every stage of dal makhni. It takes time. You just follow every step of my recipe and then the results will be so yummy. So get ready to make it with me…..
Tangy Ingredients
1 cup black lentils
⅛ cup red kidney beans
1 onion
2 tomatoes
1 tablespoon minced garlic
1 small piece of ginger
1 green chili
½ cup cream
2-3 tablespoons butter
2 tablespoons salt
1 tablespoon red chili powder
½ tablespoon garam masala
½ tablespoon coriander powder
½ tablespoon cumin seeds
1 teaspoon cinnamon powder
½ teaspoon cardamom powder
4 tablespoons clarified butter (ghee) / vegetable oil
1 tablespoon chopped cilantro
---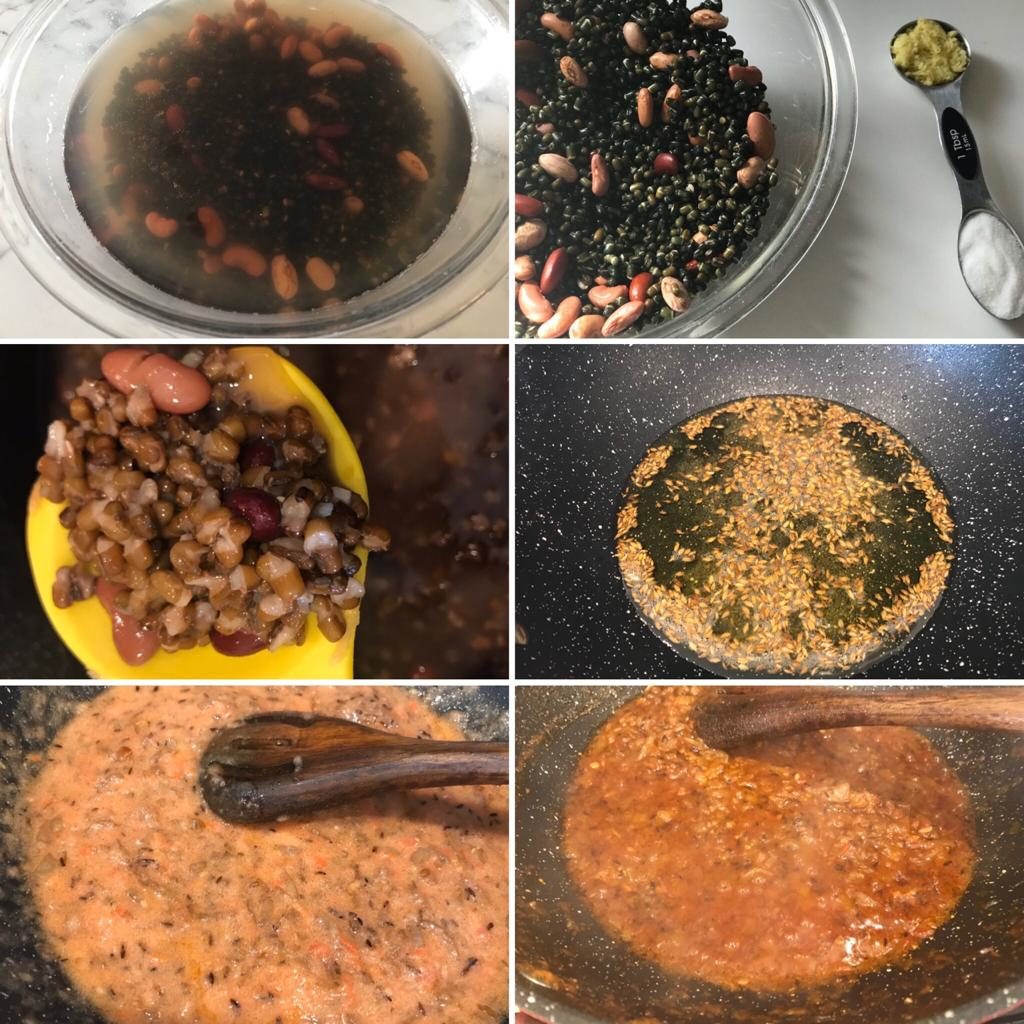 ---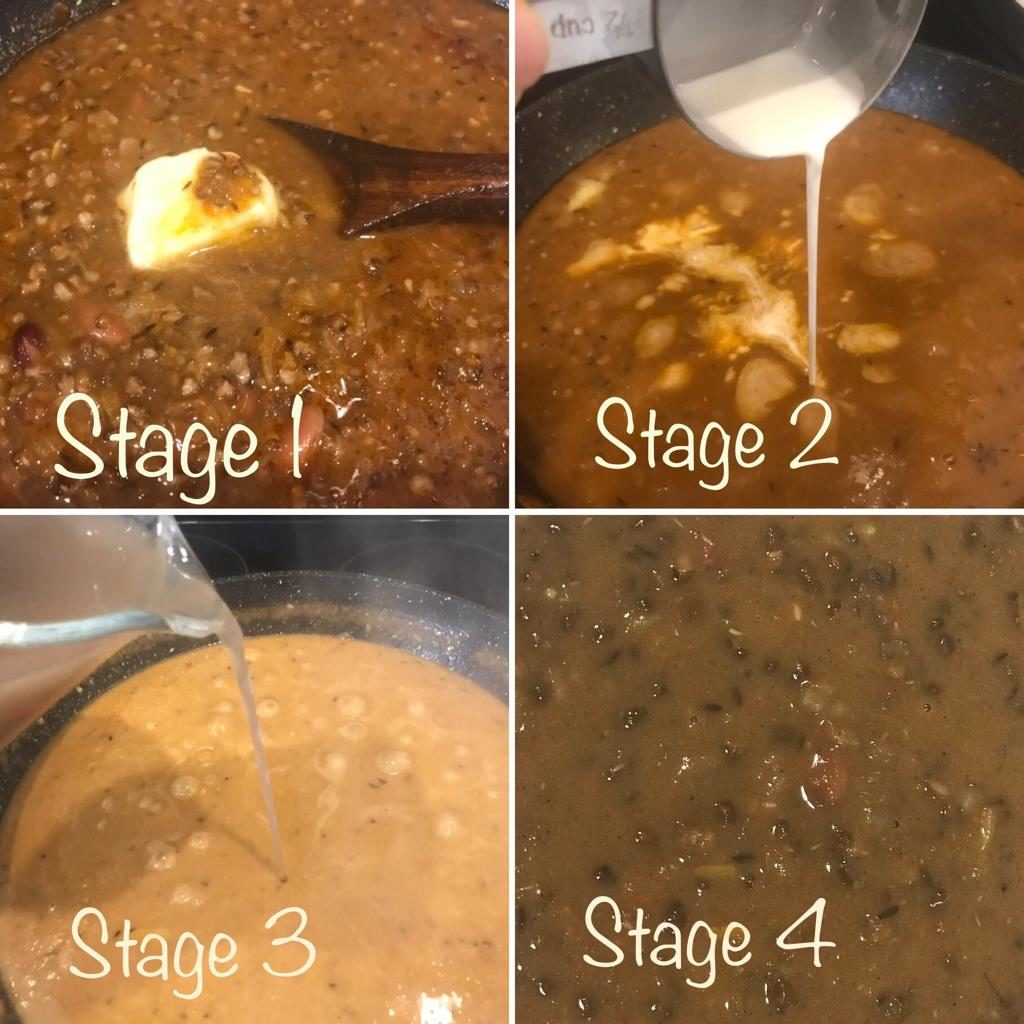 Cooking Steps
First of all soak 1 cup of black lentils and ⅛ cup of red kidney beans in water overnight or 6-7 hours.
Now wash them well.
Put them in a pressure cooker, add 5 cups of water, 1 tablespoon of salt, 1 tablespoon of grated ginger and cook them until 8-9 whistles on medium heat. You can also cook them in an instant pot for 15-20 minutes.
Then remove as much water as possible from the cooked lentils and set aside for later use.
Now heat 4 tablespoons of clarified butter or vegetable oil ( I always use clarified butter, that enhances the taste).
Then sizzle 1 tablespoon of cumin seeds and after that add 1 chopped onion as well as chopped garlic & chopped ginger, saute them until golden brown.
Then add cinnamon powder and cardamom powder, mix it well. Here I use the powdered form because powder can mix easily and the texture is more satisfactory, in my opinion.
Now add tomato paste and saute until oil is separated.
Then add the rest of the spices like 1 tablespoon of salt ( remember we already added 1 tablespoon of salt in boiling the lentils), red chili powder, garam masala, coriander powder and mix it well with a spatula.
Stage 1—– add only cooked lentils and beans into it and mix it well.
Now add 2-3 tablespoons of butter, mix well with a spatula.
Stage 2—– now add ½ cup of cream and mix it well. Here your dal becomes white.
At this stage stir it well and your heat should be medium. Simmer for 15 minutes on medium.
Stage 3—– now add that lentil water which you set aside previously. Mix it well.
Here your dal becomes runny. At this point keep your dal covered on low heat for 1 hour and stir it occasionally with a spatula.
After 1 hour, keep your dal on medium flame and remove the lid. Stir it with a spatula in the meantime. Here you will notice that the colour of your dal becomes darker.
Stage 4—– this is the final stage. Now add 1/2 tablespoon of butter and 1 tablespoon of chopped cilantro. Mix it well.
Wow ! Your amazing restaurant style dal makhni is ready. Decorate with 1 tablespoon of cream and serve it hot with flatbreads or rice.
Tangy Suggestions
When you want to eat leftover dal it becomes thicker. Now you can add boiled water (as required) and cook it for a few minutes on medium heat, it regains the taste as well as the texture.