These are literally amazing snacks and everybody should try them. These wraps are tangy and spicy. They are made of tortillas. I made them with ready-made tortillas but if you don't have tortillas then you can use homemade tortillas. I will also explain in my recipe how you can make these tortillas very simply at home. I add different colors of bell peppers with white cottage cheese (paneer) and yellow corn that enhance the taste as well as looking colorful and very delicious. The procedure is very easy. Little oil is used so these are very healthy snacks. You can add more veggies according to your taste. These remind me of my early days when my brother and I had missed our school bus and there was no time for breakfast. Mom wrapped any leftover veggies into flat-breads and we enjoyed them with our heavy bags on our back…..wow….great memory. I am sure every mom was doing things like that and you'll bring back memories with these wraps. So, let's make them fast….
Tangy Ingredients
4 Tortillas
150 g cottage cheese (paneer)
1 cup potato chips
1 sliced onion
1 cup sliced peppers (red, green, yellow)
1/2 cup sliced cabbage
1/4 cup sweet corn (frozen / boiled)
1 finely sliced tomato
1/4 cup mint sauce
1 tablespoon soya sauce
1 tablespoon red chili sauce
1/2 cup hot and sweet chili sauce / tomato ketchup
3-4 tablespoons mayonnaise
1 tablespoon cumin seeds
1 tablespoon salt
1/2 tablespoon red chili powder
1/2 tablespoon garam masala
1/2 tablespoon dry fenugreek leaves
Vegetable oil
---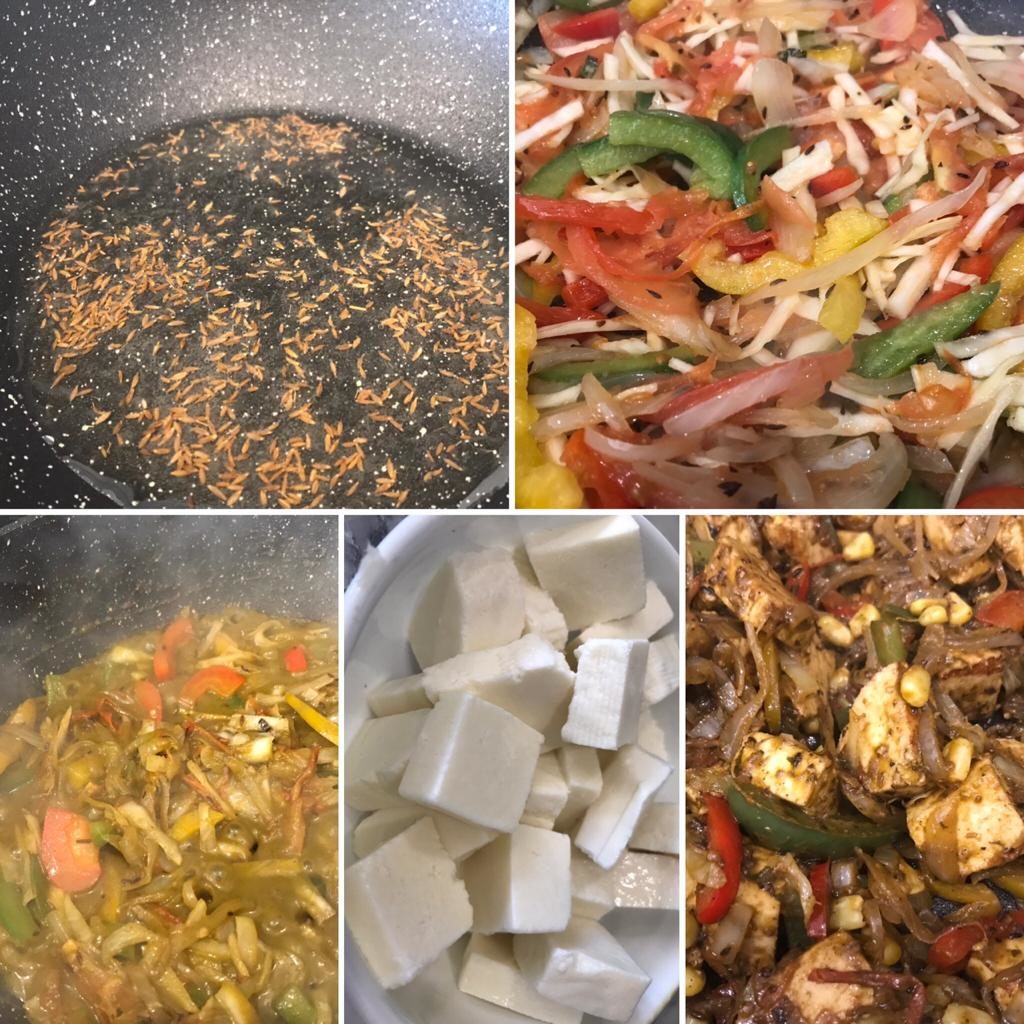 ---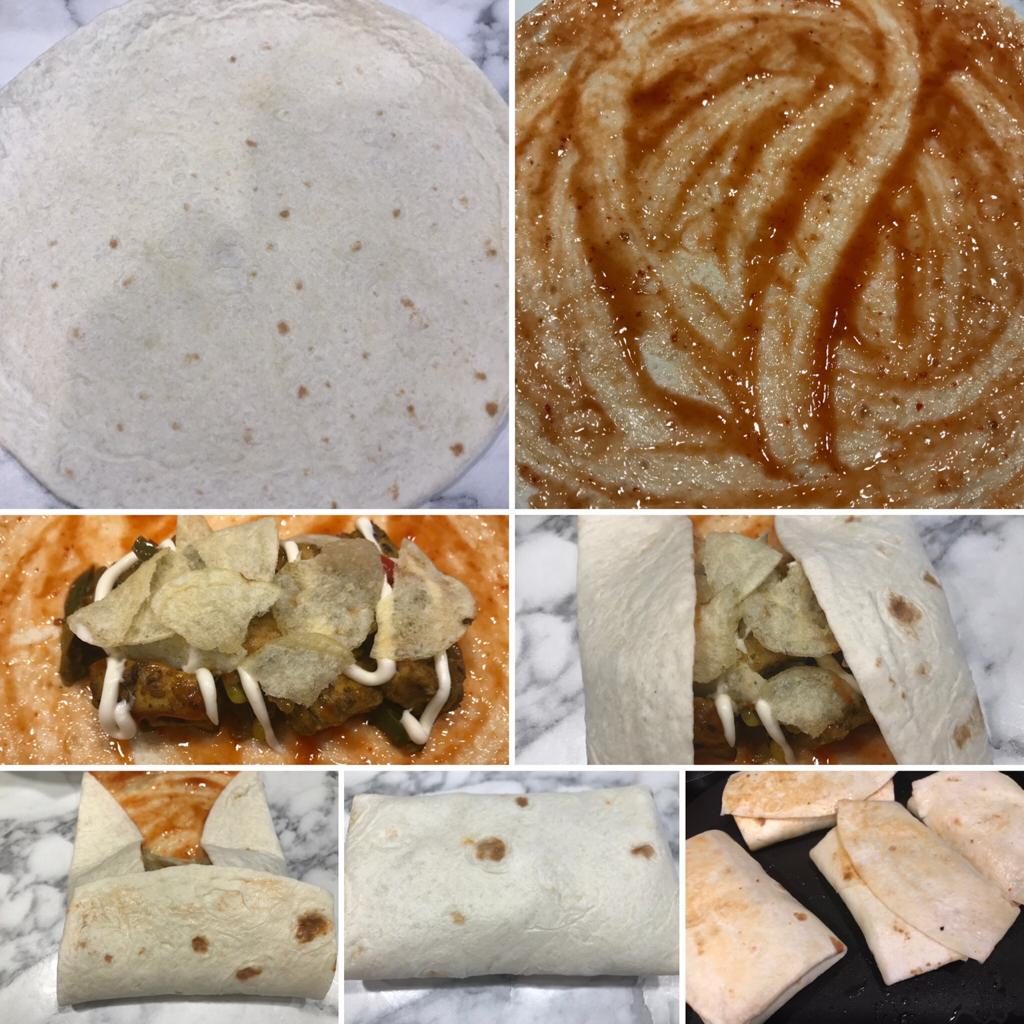 Cooking Steps
First of all heat 2-3 tablespoons of vegetable oil in a pan.
Then sizzle the cumin seeds for a minute and add the sliced vegetables as well as the onion & tomatoes, saute them for 3-4 minutes.
Now add the salt, red chili powder, garam masala, dry fenugreek leaves, mix them and add 1/4 cup of mint sauce, mix well.
Next add the diced cottage cheese and stir with a spatula.
Now add the soya sauce and red chili sauce and saute for a minute. Your filling is ready.
Then take one tortilla ( if you don't have any, you can make a dough of white flour by using water. Rest it for half an hour and make flatbreads with a rolling pin and then cook for a minute on a flat frying pan on medium heat on both sides and your homemade tortillas are ready.).
Spread 2 tablespoons of the sweet and hot chilli sauce on the tortilla, or you can use a tomato ketchup.
Then put 2-3 tablespoons of the filling mix in the centre of the tortilla.
Spread on some mayonnaise and place a few potato chips over it to enhance the taste.
Now close it from two sides and then carefully roll it and make a wrap as shown in the picture.
Next spread 1-2 tablespoons of oil over a flat heated pan and heat them all for a minute. (Don't use more than 2 tablespoons oil)
Cut them in the middle with a sharp knife and enjoy them hot with chips as well as any dip.
Tangy Suggestions
You can make potato wraps instead of cheese. For this you just put boiled diced potatoes in place of cheese and the rest of the steps will be the same.
You can also make mushroom wraps, here you would replace the cheese with sauteed sliced mushrooms and that also would be yummy.