Hello friends! Everybody is familiar with these yummy flat-breads. If we go for dinner then most probably we order naan instead of a regular flatbread because we want to eat something special. When I go to restaurants with my family then my husband and I always order garlic naan. So guys today I made garlic naan at home. You can see in the picture, these are made by me at home and look like the ones in the restaurants. I have no electric tandoor and I made these naans in my oven. Another fact for you, there are no eggs in my recipe. My recipe is easy and takes no more time. But you have to follow every step and make these delicious naans in your kitchen. Guys, one day if you have plans for dal makhni (black lentils), shahi paneer (cottage cheese), malai kofta (potato & cheese balls curry), then you will make these naans and enjoy a restaurant style meal at home. So let's make them fast…
Tangy Ingredients
4 cups white flour
2 cups yogurt (at room temperature)
1 tablespoon dry instant yeast
1 tablespoon granulated sugar
1 tablespoon salt
1 cup minced garlic
2-3 tablespoon butter
---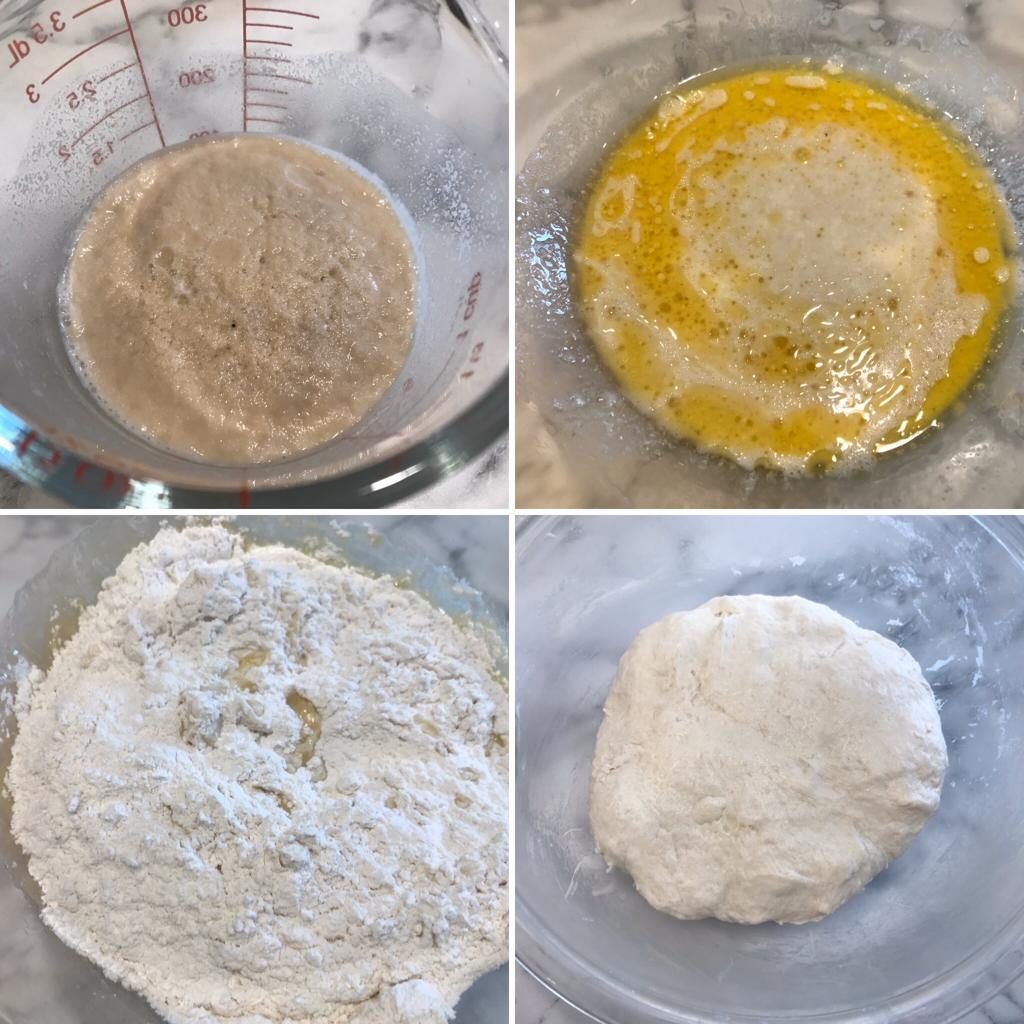 ---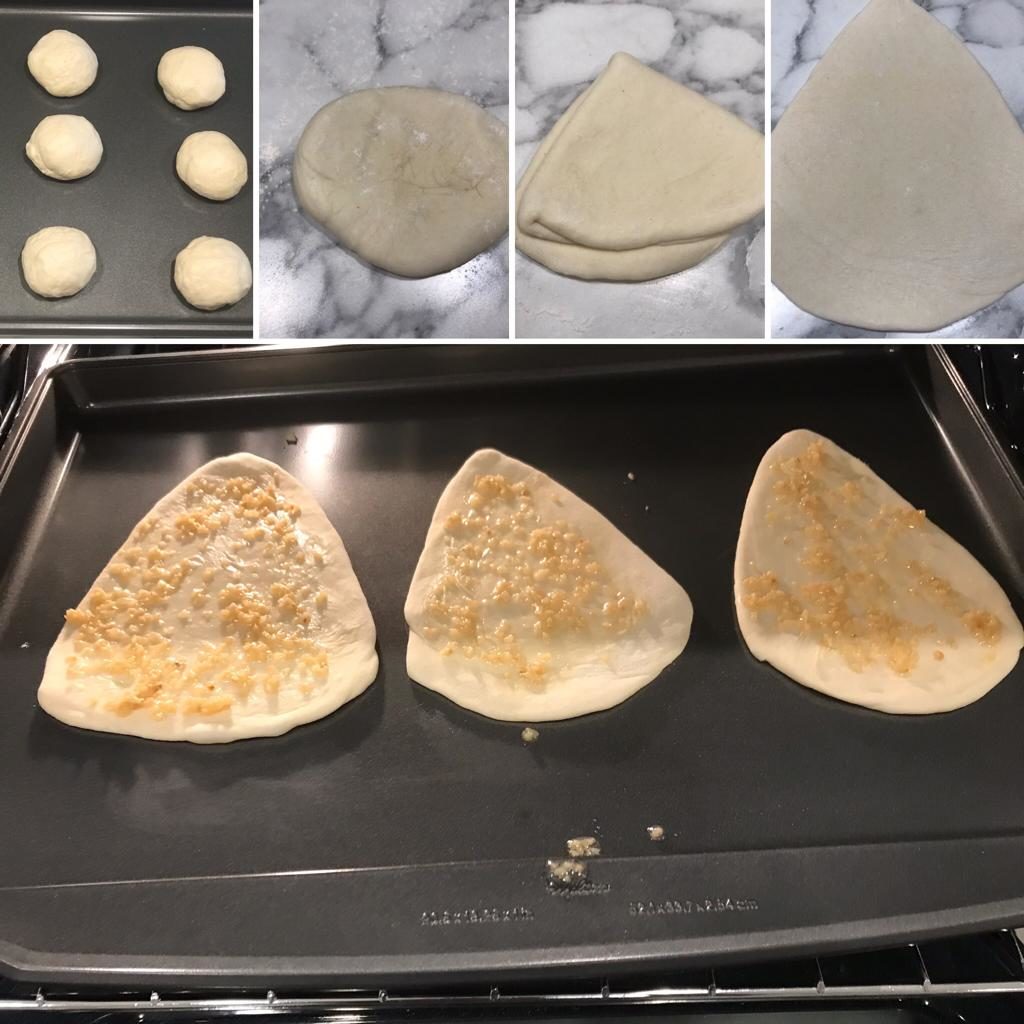 Cooking Steps
First put 1 tablespoon of yeast in ½ cup of warm water, mix it well.
Add 1 tablespoon of sugar to help in activation of yeast, stir it with a spoon and let it rise for 15 minutes.
After that, add 2 tablespoons of melted clarified butter (or you can use vegetable oil) and 1 cup of yogurt (yogurt should be at room temperature because cold yogurt will slow down the fermentation of the dough). Mix all of them with a spoon.
Now put 4 cups of white flour into a mixing bowl, add the yeast mix and stir to bind together.
Then add another cup of yogurt and make a dough with your hands.
This dough is very sticky and soft. But you should knead it well for 5-6 minutes. Here you should apply oil or butter with our hands.
Now only switch on the light of your oven, cover your dough with cling wrap, keep it inside the oven. ( make sure your oven does not switch on )
Let it ferment for 1 hour.
Now you can see your dough double. Make small balls and set aside for 15 minutes.
Then make triangle shaped flatbreads as shown in the picture.
Now preheat your oven at 500 degrees Fahrenheit with a baking tray.
Put all the flatbreads on a hot baking tray very carefully, apply butter over them and then spread on the minced garlic.
Bake them for 4 minutes, then change the mode of your oven to broil. Now broil them for 2 minutes or until golden brown.
Take out carefully from the oven.
Your delicious garlic naans are ready to eat. Eat them with your favorite curry and enjoy your food.
Tangy Suggestions
You can also make butter naan as well as plain naan from this dough.
For making butter naan, you should apply butter over the inside layers of flatbread during rolling out.
For plain naan you should not apply anything and make it a plain flatbread and bake it.