My elder daughter loves cookies. Yesterday, her teacher sent me a picture of cookies which she made for her kids. My daughter asked me to bake cookies at home. Actually she wanted to help me in making cookies. So today, we baked cookies together. She was super excited and she did very well. She always wants to help me when I cook and she is always watching me when I am in the kitchen. Now I am going to share the chocolate cookie recipe which my daughter and I made…..
Ingredients
2 cups all purpose flour
1/4 cup cocoa powder
1/2 cup butter (at room temperature)
1 cup granulated sugar
1/2 tablespoon baking powder
1/2 tablespoon vanilla essence
4 pieces of a dark chocolate bar
Icing sugar
---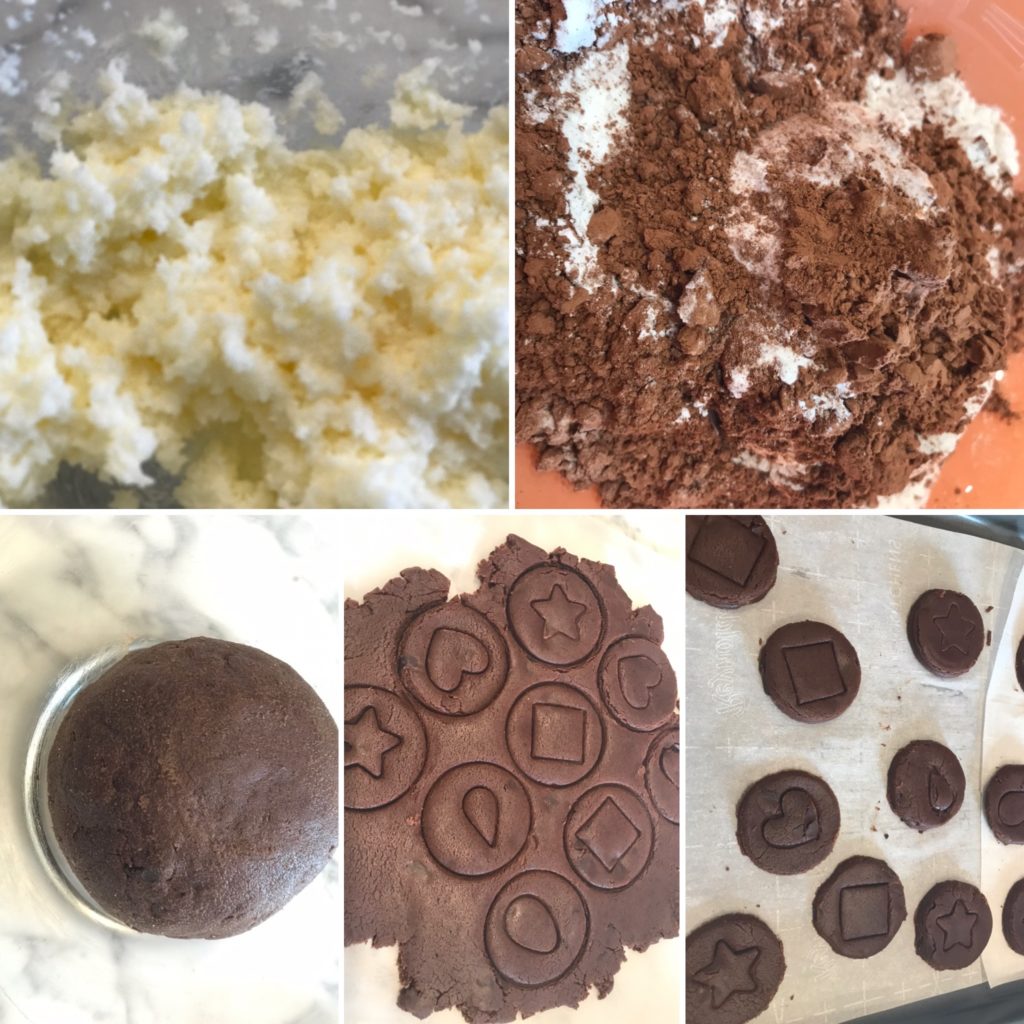 Cooking Steps
First put 1/2 cup butter in a mixing bowl, add 1 cup granulated sugar and mix it well with a hand mixer.
Now put 2 cups all purpose flour in another mixing bowl, add the cocoa powder and baking powder and sieve it twice. This will help to mix it well.
Next add the butter & sugar mix to this dry mix.
Then crush the pieces of dark chocolate and add them to the mix.
Now combine it all together with your hand but make sure there is no kneading. Make a ball with your hands.
Place it in the refrigerator for an hour to settle and become harder.
After that, flatten this ball with a rolling pin.
Now cut it into different cookie shapes with a cookie cutter of your choice.
Bake these cookies at 180 degrees celsius or 356 degrees fahrenheit for 12 minutes in an oven.
Sprinkle some Icing sugar over it.
Cool for another 10-15 minutes.
Your delicious cookies are ready.
Suggestions
You can preserve them in an airtight container. When your kids ask for them, give them these yummy cookies and make them happy.
You will enjoy your teatime family chats with these cookies.