This sauce is usually served with snacks. It is very easy to make and you can preserve it in the refrigerator. My husband loves this sauce and he eats it even with curry dishes. This is always available in my kitchen. I love its tangy and spicy flavour. It is very beneficial to health, eg: it is a rich source of nutrients, it helps in relieving indigestion, it helps to improve cold symptoms. On the other hand, parsley is also beneficial to health. It is an antioxidant. So, I suggest everyone add this sauce to your diet. Now I am going to start my recipe….
Tangy Ingredients
2 cups washed mint leaves
1 cup washed parsley leaves
1 diced onion
1 diced tomato
1 chopped green chili
5-6 chopped garlic cloves
1 small piece chopped ginger
1 ½ tablespoons salt
1/2 tablespoon red chili powder
1 tablespoon pomegranate powder
1 tablespoon lemon extract
---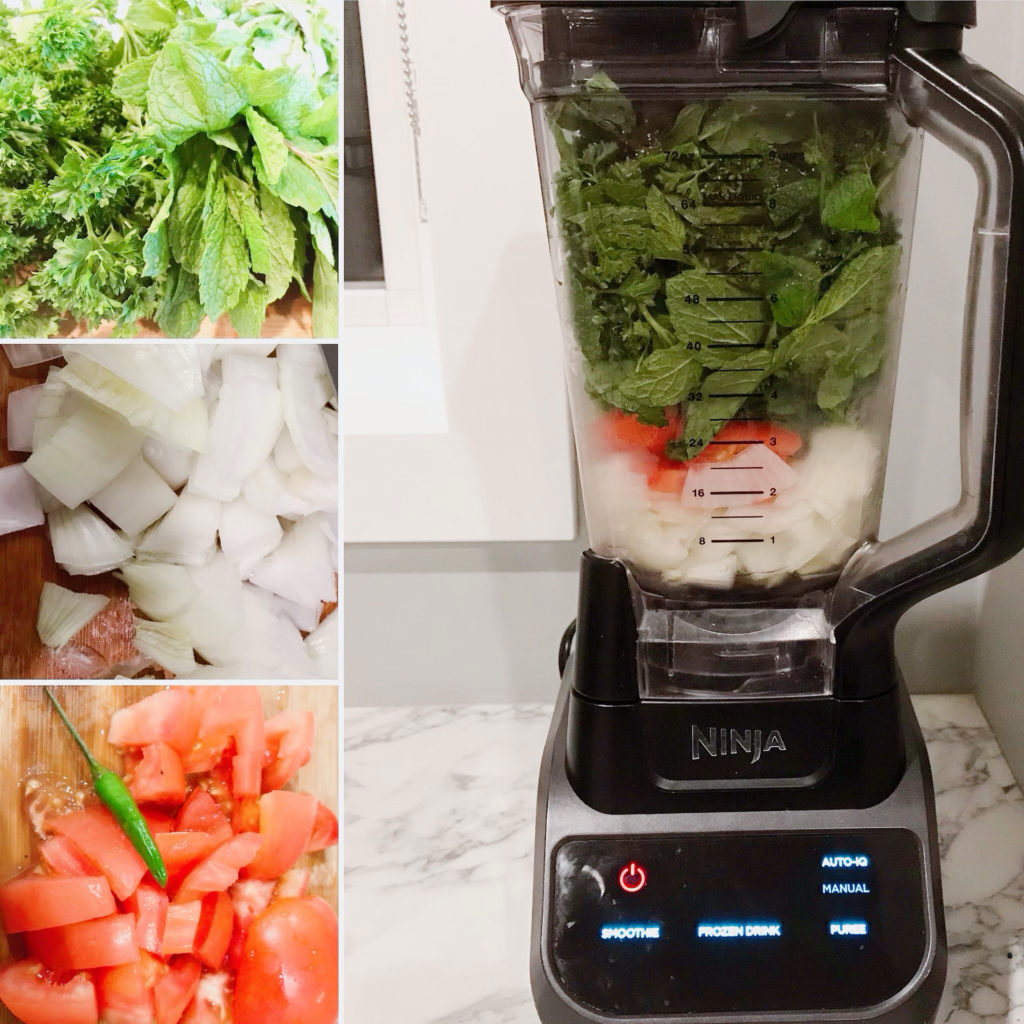 Cooking Steps
First put the mint and parsley leaves in a mixing bowl.
Then add diced onion, diced tomato, chopped garlic, chopped ginger and chopped green chili in it.
Next add all the spices like salt, red chili powder, pomegranate powder and mix all together with a spatula.
Now put it into a blender, add 1/2 cup of water and blend it to make a puree.
Then transfer it to a bowl, add 1 tablespoon of lemon extract and mix it well.
Your mint & parsley sauce is ready. Serve it with any snacks as well as curry.
Tangy Suggestion
Preserve it in an airtight container in the refrigerator.
You can replace the parsley with cilantro.
You can blend in 2-3 tablespoons of yogurt, then it resembles restaurant style green sauce.