Palak paneer is a mouthwatering dish. It is an authentic dish of North India. It is so creamy and melts in your mouth. It goes with any type of naan as well as salted buttermilk which is famous as "Lassi" in North India. Everybody knows that spinach is a very rich source of iron and cottage cheese is a high source of protein, so basically it is a very healthy dish. When you have an opportunity to attend a North Indian marriage function then you realize the importance of palak paneer, because it is one of the main cuisines there. But when we make this dish in our kitchen, the taste is not similar to those served at marriage functions. Guys! Today I will give you the recipe as well as tips on how to make it like those served at marriages. So, let's make my all time favorite dish Palak Paneer….
Tangy Ingredients
2 bunches spinach
150 g cottage cheese
1/4 cup bengal gram (chana dal)
1 cup cream
1 onion
2 tomatoes
1 small piece of ginger
1 garlic clove
1-2 green chilies
1 tablespoon salt
1/2 tablespoon red chili
1/2 tablespoon red paprika powder
1/4 tablespoon garam masala
1 teaspoon clove powder
1 teaspoon cinnamon powder
4-5 tablespoons clarified butter(desi ghee) / vegetable oil
---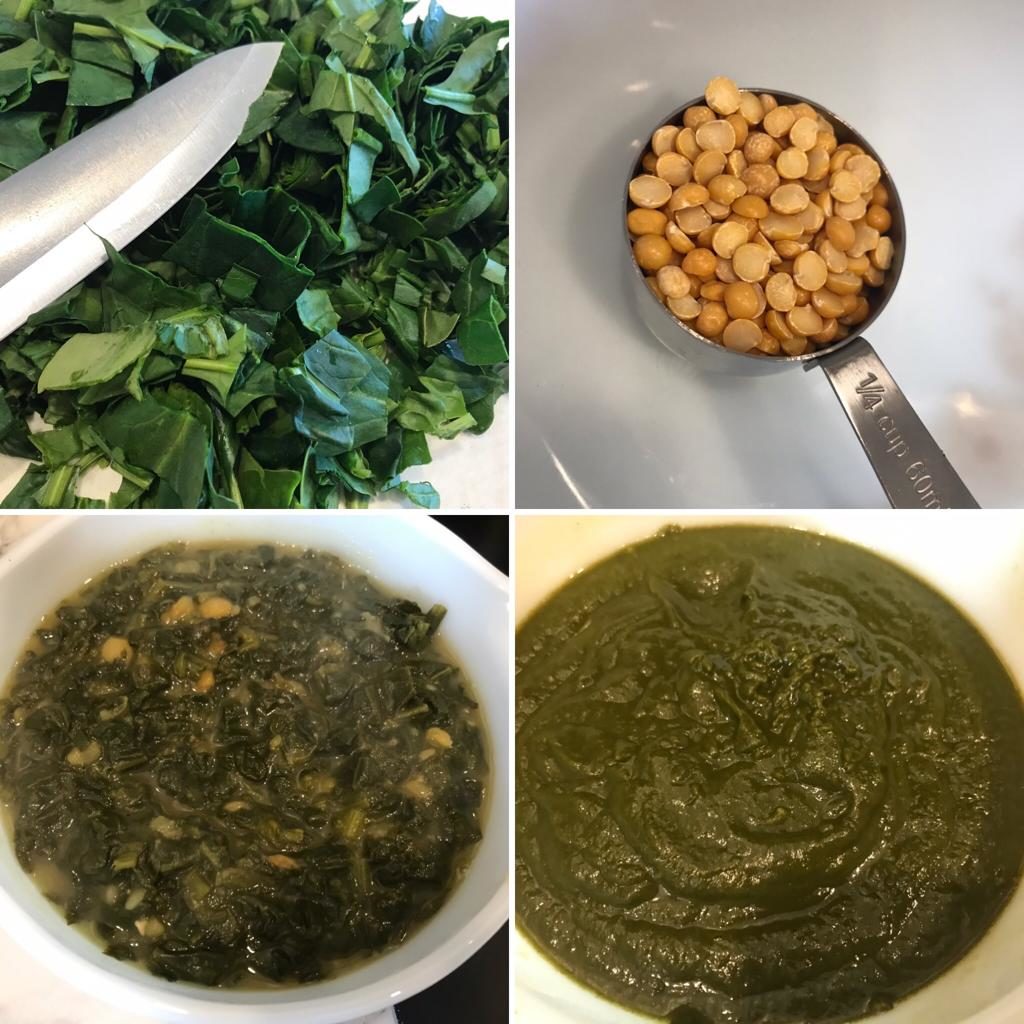 ---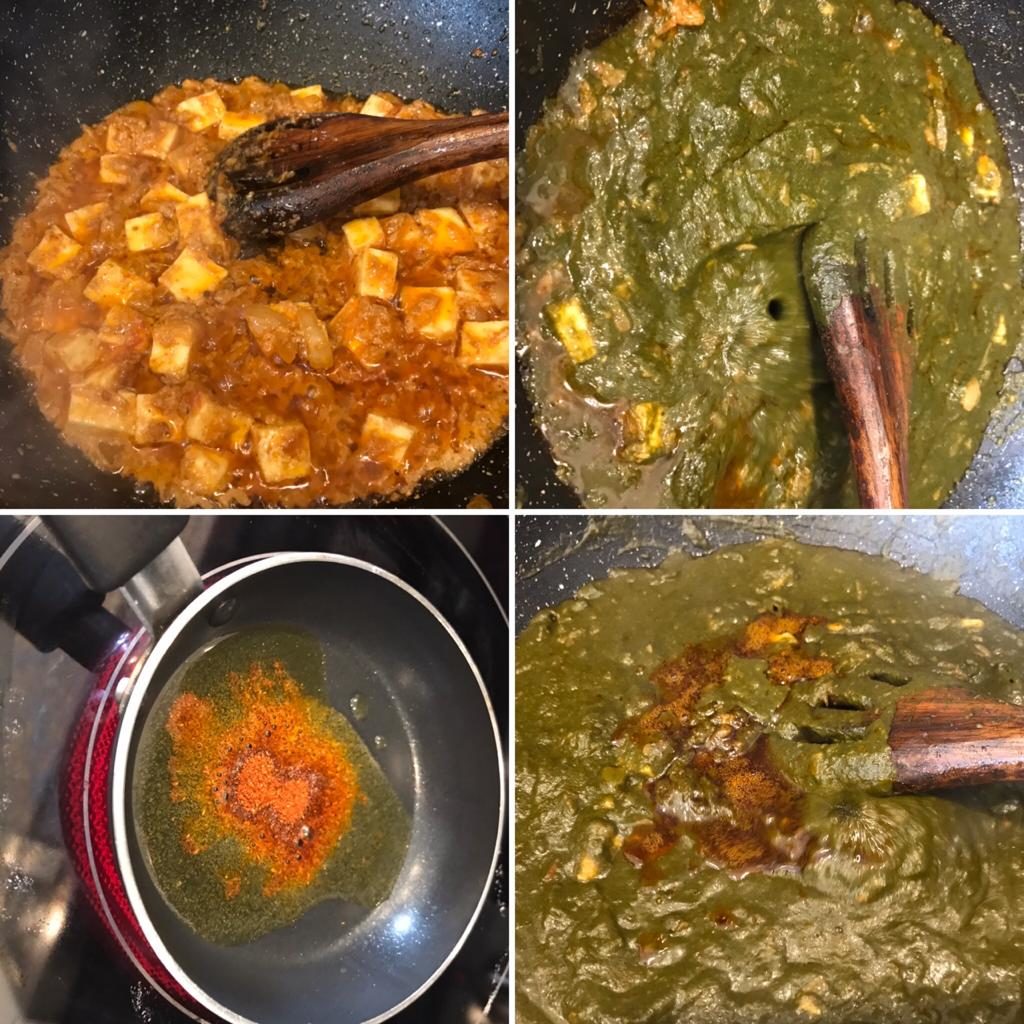 Cooking Steps
First pluck off all the spinach leaves, wash them well and chop them with a sharp knife.
Now wash the chana dal.
Then add 1 cup of water & 1/2 tablespoon of salt and cook them on medium heat for 10 minutes in a pressure cooker or an instant pot. Adding chana dal gives an amazing flavour to our palak paneer.
After 10 minutes, naturally release pressure.
Then make it into a fine paste in a blender.
Now heat the clarified butter in a pan, add 1 finely chopped garlic and saute for a few seconds.
Then add the chopped onion and saute it for a few minutes until it turns golden brown.
After that make a fine paste of tomatoes, ginger & green chilies in a blender and add in the sauteed onion.
Now saute the mixture for a few minutes.
Then add all the spices like 1/2 tablespoon of salt (remember you already added 1/2 tablespoon in the spinach puree), red chili powder, garam masala, clove powder, cinnamon powder and mix them well with a spatula.
Next add the diced cottage cheese and mix it well.
Then add 1/2 cup of cream, continuously stir it on high heat with a spatula.
Saute for 2 minutes. At this time you can see all the oil comes out and the texture looks very good.
Next add the spinach puree to it very carefully. The heat should be medium.
Cook it for 2 minutes.
After that add the remaining 1/2 cup of cream and stir it continuously on medium heat. At this time it looks whitish.
Then cook for another 5 minutes, the colour changes to green.
Next, put 1 tablespoon of the clarified butter or vegetable oil into a pan, add 1/2 tablespoon of red paprika powder, saute for a second and add this hot sauteed powder over your palak paneer, mix it well with a spatula. That gives it great texture.
Wow, your yummy, delicious palak paneer is ready. Serve it hot with naans / rice.
Tangy suggestions
You can make the spinach puree the day before and keep it refrigerated in an airtight container. Next day, saute the cottage cheese, add the spinach puree, follow the other steps and make it very fast. This is how you can save time.
You can spread grated cottage cheese and 1 tablespoon of cream over it while serving hot. That will increase your appetite.