Sandwiches are mostly eaten as an evening snack or sometimes when we go for coffee with friends or family we order grilled sandwiches. Today we will make grilled sandwiches with potato and yogurt. Yogurt gives a different tangy flavor and will make our sandwiches more delicious. So let's have a look at how to make that yummy snack….
Tangy Ingredients
1 cup mashed potatoes
1/2 cup yogurt
1/2 cup chopped onion
2 tablespoons chopped jalapeno
1/2 tablespoon red chili flakes
/2 tablespoon salt
8 slices bread (remove crusts)
1/2 cup butter
Tomato ketchup
---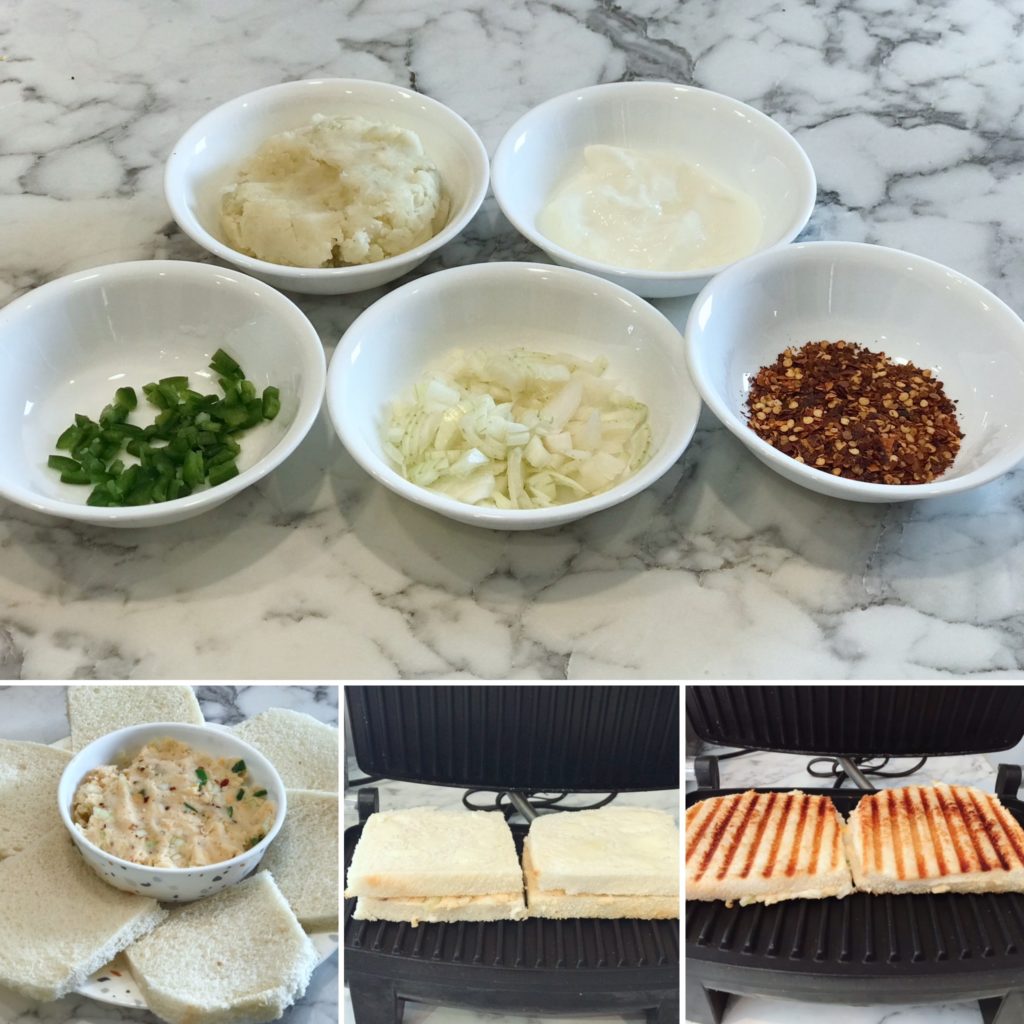 Cooking Steps
First put mashed potatoes,yogurt,onion and jalapeno into a bowl. Mix together with a spoon.
Add salt and chili flakes, mix well.
Now take one slice of bread and spread two tablespoons of the potato mix over it.
Top with another slice and make a sandwich.
At that point apply butter on both sides of the sandwich with a butter knife.
Then place it in a preheated grill.
Grill for 2 minutes.
Now the sandwich is ready to eat. Remove it from the grill.
Serve hot with chips and tomato ketchup.
Tangy Suggestions
Make your evening even more enjoyable! Try these tangy sandwiches with nachos while relaxing in your garden with a cup of coffee.