I still remember, during my college days, there was an old lady in our university canteen near my hostel. We used to call her Aunty and I first ate these yummy bread rolls in her canteen with hot Indian tea. So today I am going to make those tangy potato bread rolls with Aunty's recipe….
Tangy Ingredients
2 mashed potatoes
1 chopped onion
1 chopped green chili
1 1/2 tablespoons salt
1/2 tablespoon red chili powder
1/2 tablespoon garam masala
1/2 tablespoon dry mango powder
1/2 tablespoon cumin seeds
1/2 tablespoon dry fenugreek leaves( crushed with hands)
3-4 cups vegetable oil (for deep frying)
Bread slices (without crust)
---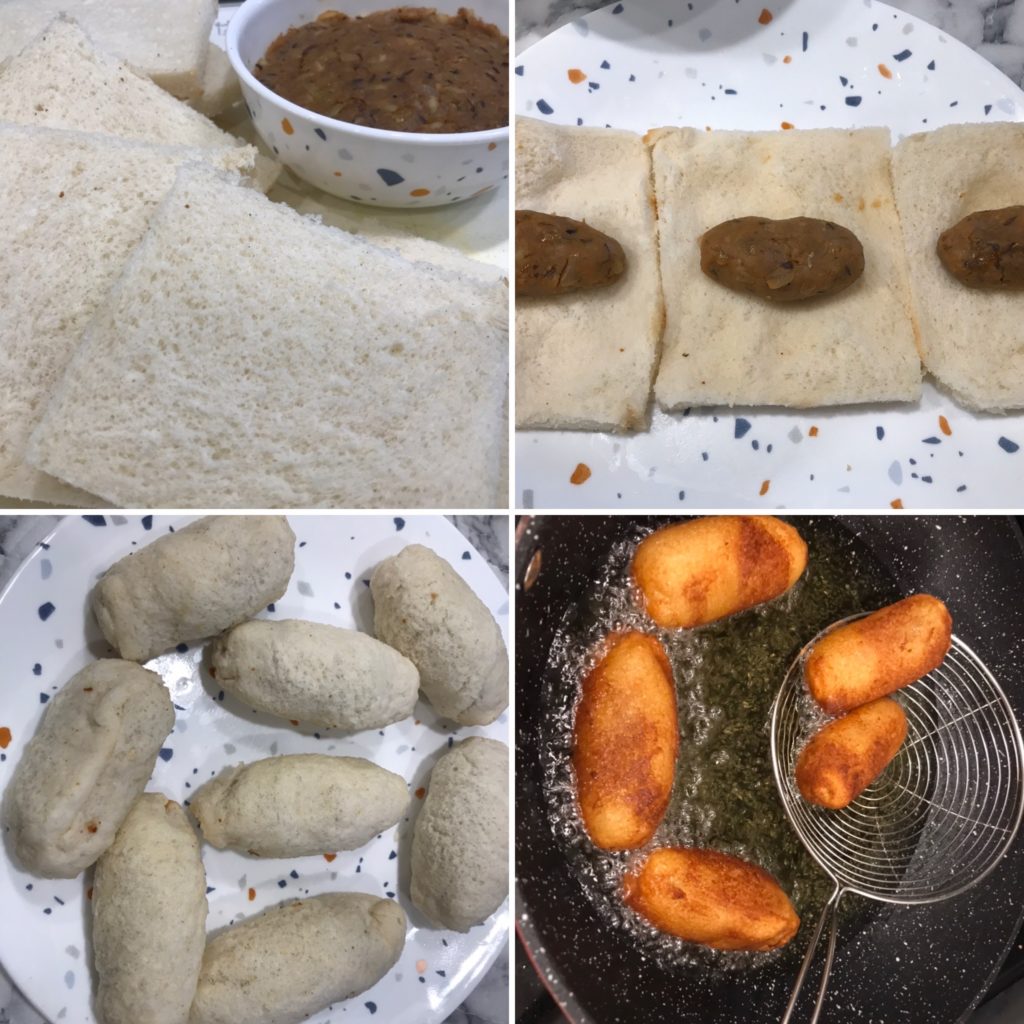 Cooking Steps
First put 2 tablespoons of oil in a saucepan and sizzle with cumin seeds and green chili.
Then add chopped onion and saute it for 1 minute.
Next add all spices like salt, red chili powder, garam masala, dry mango powder, dry fenugreek leaves, mix well and then add mashed potatoes.
Mix all together with a spatula and saute for 1 minute.
Now the filling is ready; let it cool for 10 minutes.
Next put 1/2 cup of lukewarm water in a plate or bowl.
Dip 1 slice of bread in water for 1 second and press it gently with your hands. Both sides of the slice should be moist.
Now take 1 ½ tablespoons of the potato mixture, make it cylindrical and put it on the slice of bread.
Then join the edges of the bread and make it cylindrical, as shown in the picture. Use water to make its shape.
Next we are going to deep fry these rolls in oil on medium heat. Fry until they are golden brown.
Serve these hot with tamarind sauce.
Tangy Suggestions
You can pack these tangy potato bread rolls in your husband's lunch box and he will be pleasantly surprised.