Samosas are the yummiest snacks in Indian cuisine. The outer covering is crunchy and the inner part is traditionally stuffed with spicy potato filling. But nowadays there are many choices of samosas; besides potato filling people like cheese filling, spaghetti filling etc.
Last weekend I went to an Indian restaurant with my friends and we ordered ring samosas. Those were basically samosas in different shapes. My friends and I liked those samosas. Funny thing was that everybody looked at me and asked me to try making them at home. So today I made these ring samosas with my tangy flavour and invited my friends for a samosa party.
Tangy Ingredients
For making dough
1 cup all purpose flour
1 tablespoon salt
1/2 tablespoon carom seeds (crushed with hands)
4 tablespoons vegetable oil
1/2 cup lukewarm water
---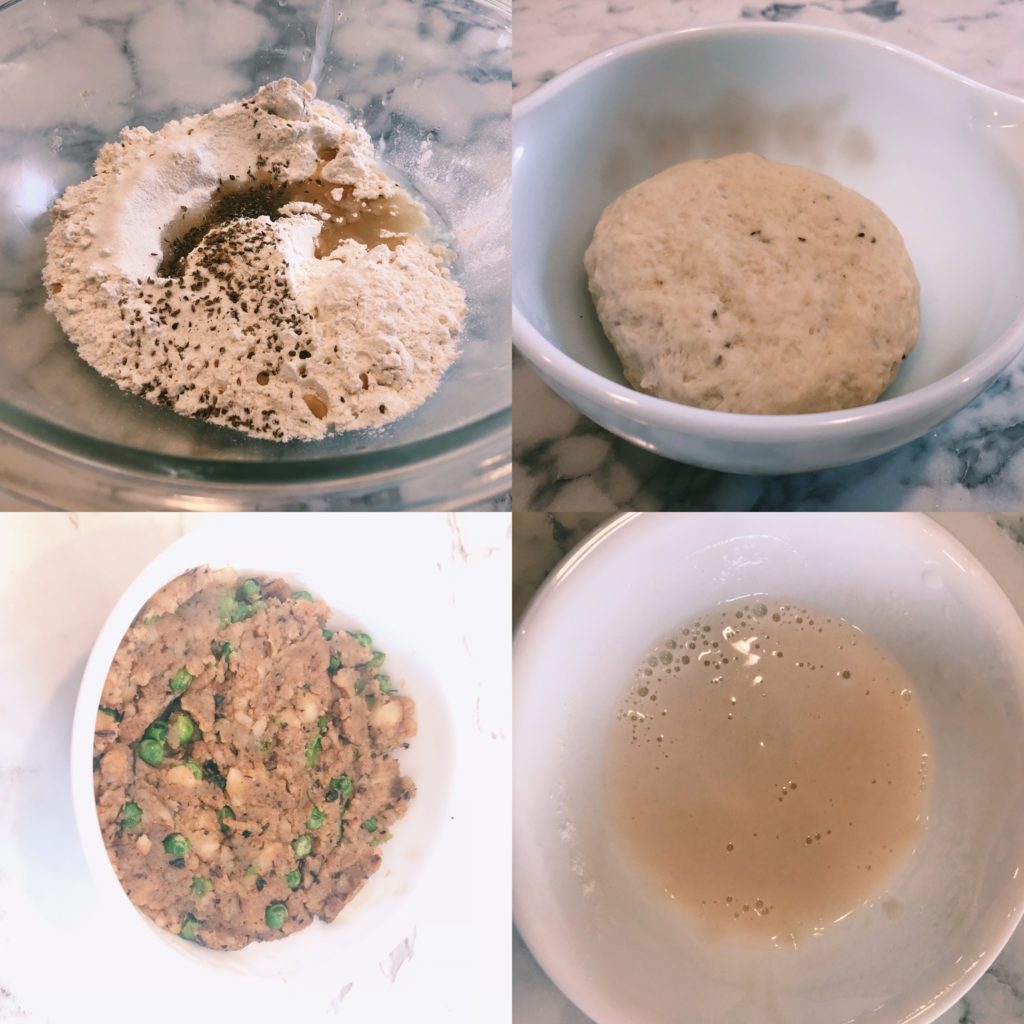 For Filling
2 mashed potatoes
1/2 cup boiled/frozen peas
2 tablespoons vegetable oil
1 ½ tablespoons salt
1/2 tablespoon red chili powder
1/2 tablespoon garam masala
1 tablespoon pav bhaji masala
1/2 tablespoon dry pomegranate seeds (in powdered form)
1/2 tablespoon dry mango powder
1/2 tablespoon cumin powder
1 chopped green chili
---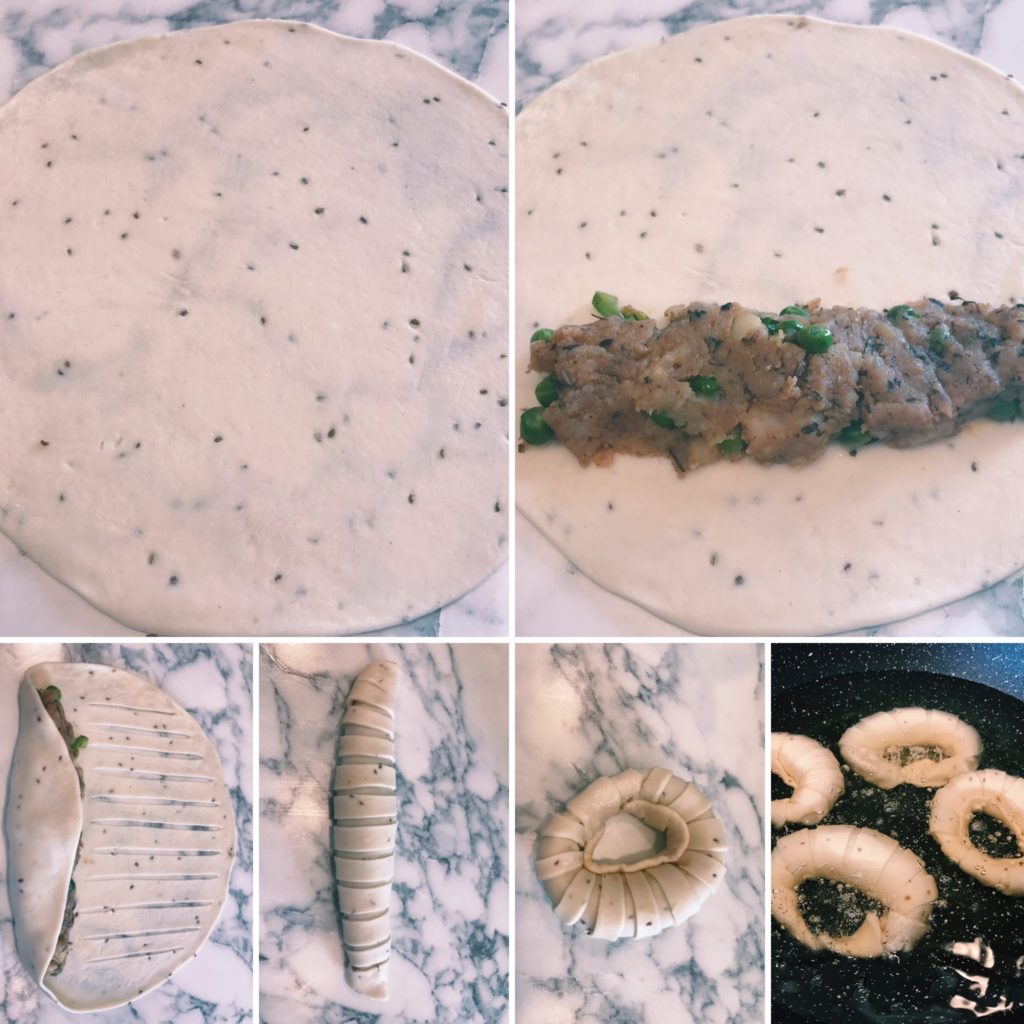 Cooking Steps
First put the all purpose flour in a mixing bowl, then add salt, carom seeds and oil. Make a firm dough by using 1/2 cup of lukewarm water. Let it sit for 15 minutes.
In the meantime, let's prepare the filling. Heat 2 tablespoons of oil in a saucepan.
Put the chopped green chili in it and keep it on medium heat. Sizzle it for a few seconds and add all the spices like red chili, salt, garam masala, pav bhaji masala, dry pomegranate, mango powder and cumin powder. Saute for 1 minute.
Then add the mashed potatoes and green peas, mix and saute for 2 minutes.
Transfer that mixture into a bowl and put aside.
Now add 2 tablespoons of the all purpose flour in 5 tablespoons of water, mix it well and make a paste. Let it sit, this will be used to make the rings.
Now it's time to make a ring shape from the dough. For this, make 7 small sized dough balls.
Take one ball, apply 2-3 drops of oil over it and roll it into a thin round sheet with a rolling pin.
Then take 1 ½ tablespoons of the potato mixture, place it over one side of the sheet and make long vertical lines with the help of a knife on the opposite side.
Now start rolling the sheet into a ring shape. You should apply white flour paste on both ends to join them. You can refer to the pictures.
It's time to deep fry these rings in oil on low heat for 5-6 minutes.
Your yummy tangy ring samosas are ready to eat. Serve them hot with tamarind sauce and tea.
---
Tangy Suggestions
You should enjoy these samosas during the rainy season with a cup of tea while sitting on the balcony with your family.